OPPORTUNITY MEETS PREPARATION
OPPORTUNITY MEETS PREPARATION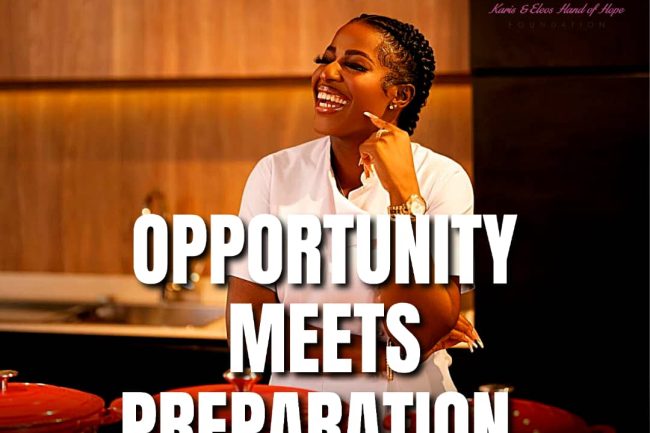 An occasion or situation that makes it possible to do something that you want to do or have to do, or the possibility of doing something:     
In other meaning, it is also a chance for advancement, progress or profit.
Opportunities can come in various forms and can be found in different areas of life, including education, career, personal relationships, and personal development.
If we are to go by the common saying: 'there is always room for improvement', this literally means there is always opportunity around us if we are able to recognize it.
This is why we are bringing this topic to you at this time: OPPORTUNITY MEETS PREPARATION.
Have you or anyone around you heard someone said he or she would have been able to travel abroad but because their preparation was not enough to catch up with the deadline and requirements, they couldn't make it Now what do we call that?, that is the type of opportunity that lacks preparation.
Reading Hilda Effiong Bassey's (the 27 year-old lady that cooked for 100 hours 40 minute setting a new record in the Guinness World Record). Hilda in her words had been preparing to achieve this for about 5years and she executed it in 5 days. Her long hours of training at the gym and every other effort put in place to see to the success of the program were pointers to what made her achieve her goals which earned her recognition from various notable quarters in the world!
Motivation and passion alone cannot get us to achieving our goals, we must consciously prepare for what we are passionate about achieving
Read below about how to identify and prepare for opportunities in any area of choice
Preparing for opportunities involves a combination of personal development, staying informed, and being proactive. Here are some steps you can take to prepare for opportunities: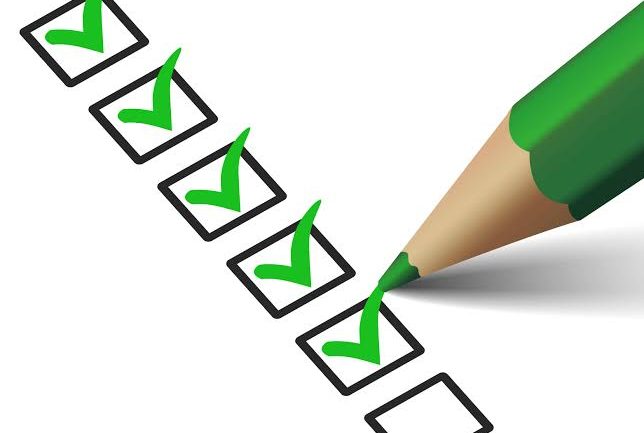 Set clear goals:
Define your short-term and long-term goals. Knowing what you want to achieve will help you identify relevant opportunities and prepare for them effectively.
Identify your strengths and weaknesses:
Understand your skills, talents, and areas for improvement. By knowing your strengths, you can focus on leveraging them in opportunities, while identifying weaknesses helps you work on them and enhance your overall capabilities.
Develop a positive mindset:
Cultivate a positive attitude and mindset. Opportunities often come with challenges, and maintaining a positive outlook helps you persevere through difficulties and setbacks. Adopting a growth mindset will allow you to embrace new challenges and view failures as opportunities for learning and growth. If you are forgetting anything, do not forget that you are your own motivation, in those challenging times, motivate yourself and get to work.
Prepare for specific opportunities:
Identify the types of opportunities you are interested in and research what it takes to succeed in those areas.
If you want to break the Guinness World Record as well, you have to research the existing records, the requirements and qualifications needed to achieve it.
Acquire the necessary skills, gather relevant experience, and be prepared to showcase your expertise when the right opportunity arises.
Continuous Learning:
Commit to lifelong learning and personal development. Stay updated with industry trends, acquire new knowledge and skills, and improve existing ones. This can be done through formal education, online courses, and workshops, reading books, listening to podcasts, or attending conferences.
Stay informed:
Keep yourself informed about the latest news, developments, and emerging trends in your field of interest. Subscribe to relevant newsletters, follow industry influencers on social media, and regularly read industry publications. Being up to date can help you identify opportunities and adapt quickly.
Remember, preparing for opportunities is an ongoing process. Stay persistent, remain adaptable, and continue investing in your personal growth to maximize your chances of success.