The award was given in November 2022. The Hajiya Gambo Sawoba community impact award was organized by CSR-inAction.  The award was given in appreciation of the various impacts Karis and Eleos has made in community impact. The Volunteers' Team Lead, Project Accountant, Social Media Officer and the Logistics Officer represented the organization in receiving the award.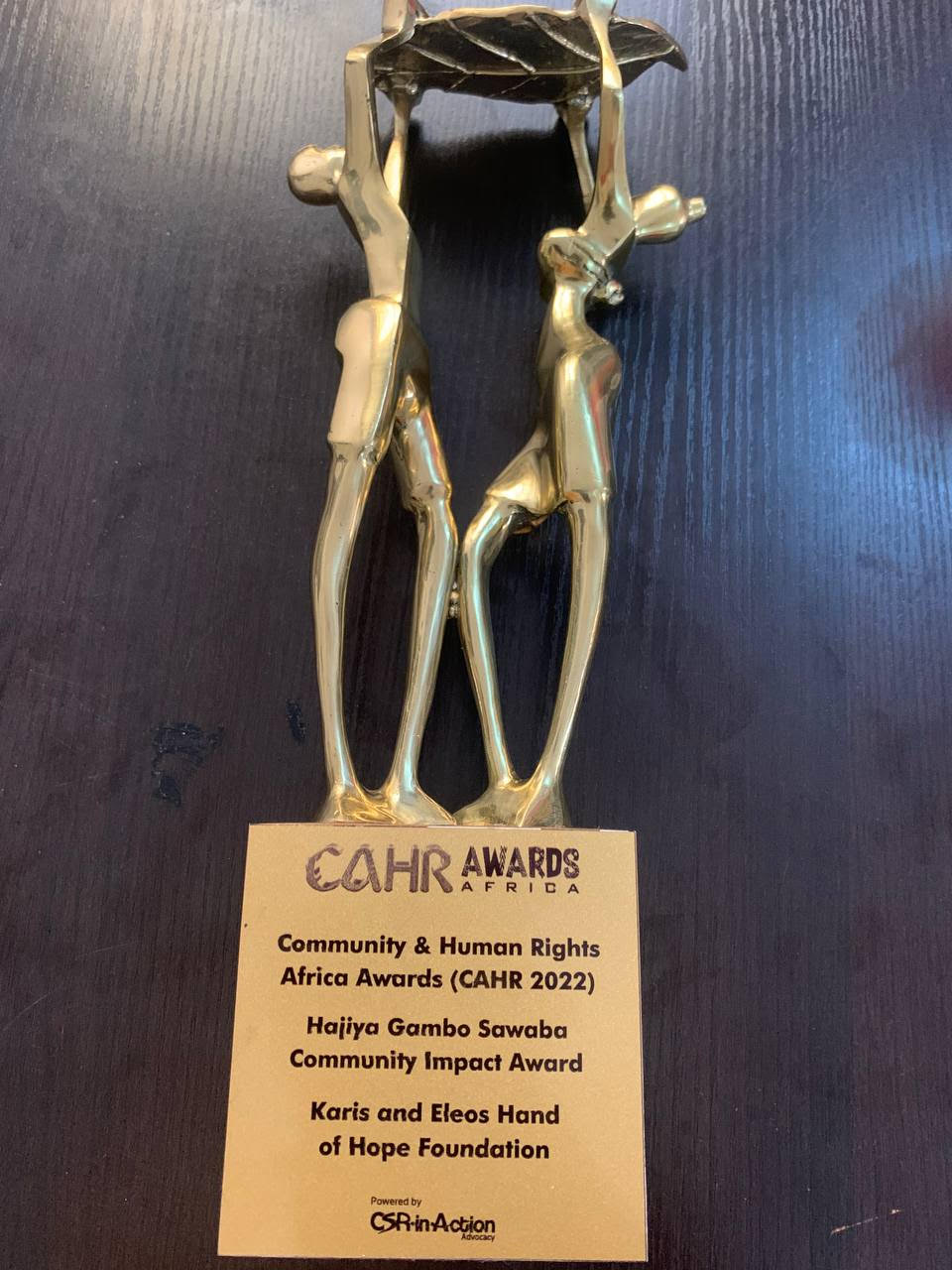 Nigerian Volunteers Award 2022
KARIS AND ELEOS HAND OF HOPE FOUNDATION  was  recognized for her selfless service towards humanity and Nigerian Society during the Nigerian Volunteers award held in August 2022. The CEO and the project Accountant represented the organization to receive the award.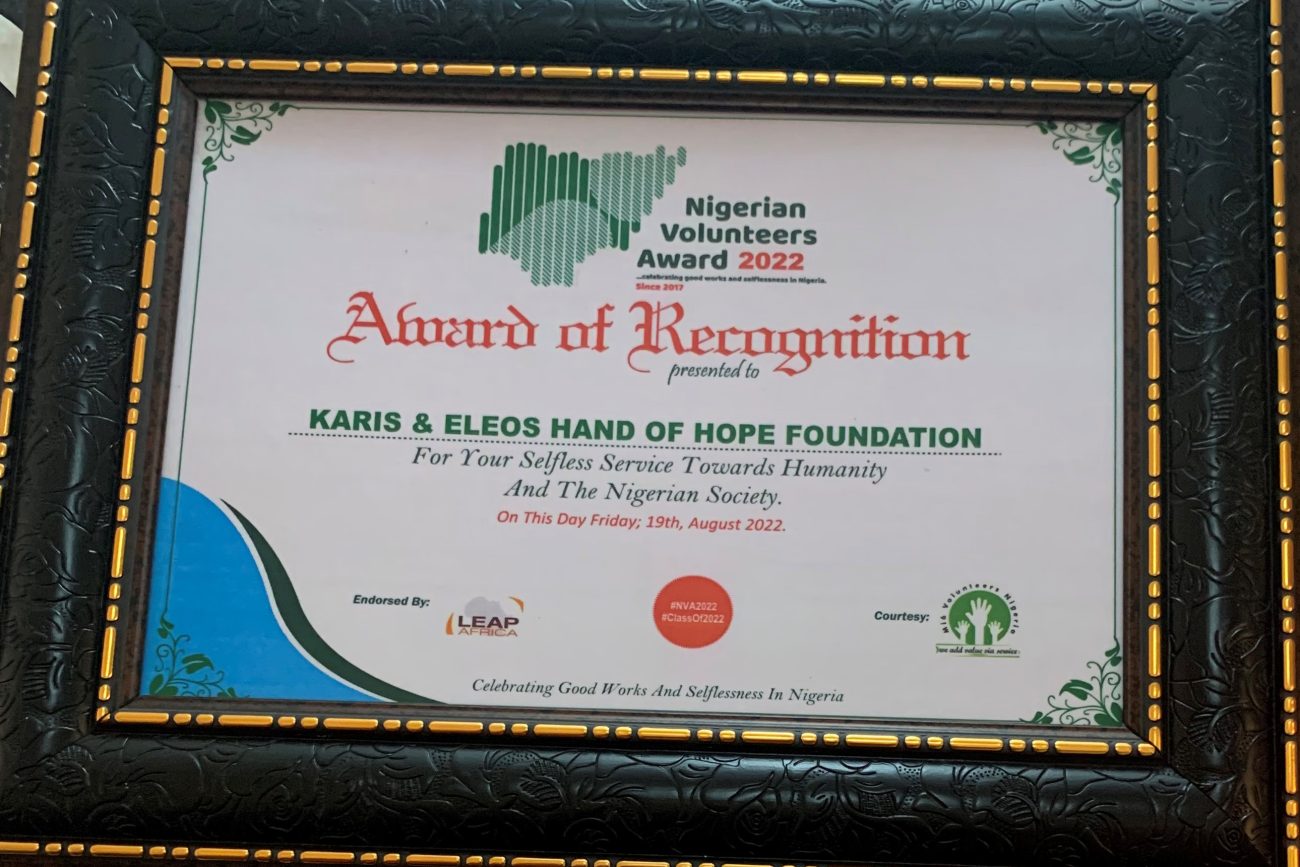 In October 2021, Trash2Wealth; a subsidiary of Karis and Eleos Foundation was given  an award as Best Eco Friendly Brand. The award was received by the CEO: Mrs. Bukola Bamiduro as she was recognised as woman who is leading a Social Enterprise impacting lives through her activity to solve economic and social issues.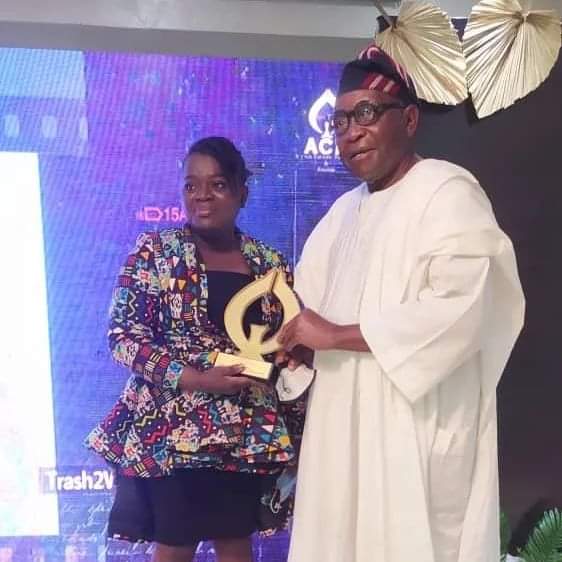 The award was given December, 2020 in appreciation for the Empowerment program held in Iwaya community, Lagos State. The training was held for a month and over a thousand women were trained and 200 women were start-up kit to start their business. The award was received the Project Manager, Project Accountant and Administrator.  The award was presented by the Oba Elect of Iwaya community.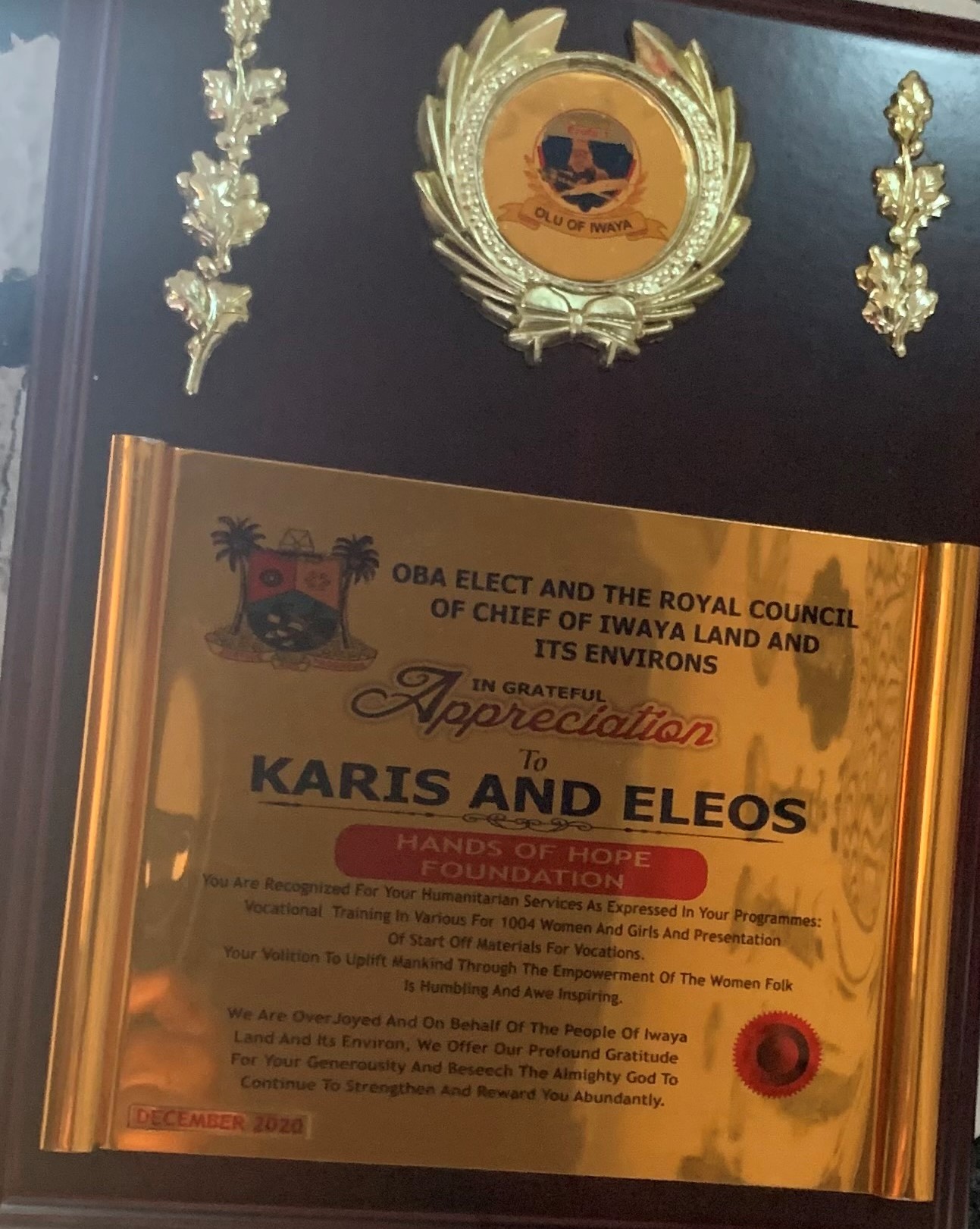 Trash2Wealth a subsidiary of Karis and Eleos Foundation was given an award of excellence in July, 2019. The recognition is to appreciate the entrepreneurship Training of Grade Six pupils of GRACE CHILDREN SCHOOL GBAGADA. The award was received by the CEO; Mrs Bukola Bamiduro