The KEF Woman and Politics
The KEF Woman and Politics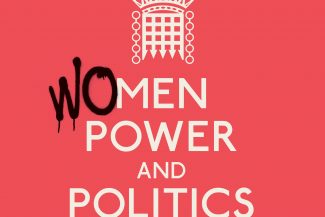 Entrepreneurs are integral to the growth of any nation, especially economically. Small businesses contribute to the national economy therefore their welfare should be everyone's concern. However, we should also understand that they are most vulnerable when it comes to policy reforms or any other major disruptions in a nation.
This is why it is important for SMEs to get involved when it comes to elections, in their wards, local government, state, and the federal level. As women, it is a civic responsibility, and we must take it very seriously.
Voting is a right! We often take this civic responsibility for granted but should be exercised with a sense of obligation so that we actively oppose the views we are against and stand behind what we believe.
As a businesswoman, once you have your voter's card, your choice of candidate is absolutely important and there are things you should look out for when shopping for the right candidate for any elected position:
Know their position on issues that concern you and your community (Health, Education, Infrastructure, etc).

Know their view on the ease of doing business in Nigeria and how they intend to improve it.

Know their view on digitalization for economic innovations.

Examine their leadership abilities, their stand on trending issues, and the people they are associated with.
After knowing who you intend to vote for, do all you can to tell others why they are your candidate of choice.  Whether we like it or not, with some people, it's a popularity contest and they will cast their vote only for a possible winner so you will be doing your candidate a favor.
Lastly, ensure that you vote when the elections come, it's in your best interest and an opportunity to contribute directly to your future.
Get you PVC.